Conference(s)
Join us for the Spring 2018 Luncheon on Friday, April 13th!
11:30 am - 1:30 pm
The University of Oklahoma
Thurman J. White Forum
Conference Room
1704 Asp Avenue
Norman, OK 73072
Keynote Speaker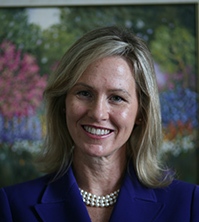 Leah Jackson Teague,
Associate Dean and Professor of Law, Baylor University
As associate dean, Leah Teague has served with Dean Brad Toben as the leadership team for Baylor Law School for over 26 years. After earning her J.D.
cum laude
from Baylor in 1985, she practiced in the business section of Naman Howell Smith & Lee, P.C., for 5 years before joining the Baylor Law faculty. In addition to her administrative duties, she currently teaches Tax and Financial Planning for Individuals and Small Business Owners, as well as the Leadership Development class, part of an innovative and unique Leadership Development Program she created. She writes and speaks on tax, business, non-profit and leadership topics.
Dean Teague is the Chair-Elect and co-founder of the newly approved Leadership Section of the American Association of Law Schools. As a member of the American Council on Education's Women Network Executive Council, she chairs the council's New Initiative Committee which leads the Moving the Needle Initiative aimed at increasing national awareness of economic and social benefits of greater diversity in leadership. She serves on the Texas Federal Tax Institute board of directors and is an elected member of the Texas Bar Foundation. Teague is a past president of the Waco McLennan County Bar Association, and was a founding member of the Greater Waco Community Education Alliance leadership team, a founding member of the Greater Waco Chamber of Commerce's LEAD program, and a founding member of the Midway Education Foundation board of directors.