Conference(s)
REGISTRATION IS NOW CLOSED!!
The Fall 2018 OKWHE Conference will be held Friday, November 16th at the University of Central Oklahoma in Edmond, Oklahoma. Our theme this year is Encouraging Courageous Conversations: Women Transforming Higher Education. Early bird registration (through October 26th) is $100 for Faculty/Staff and $50 for Graduate Students. After October 26th Faculty/Staff registration is $125 and Graduate Students is $75. Deadline to register is 5 pm on November 8th.
Payment is due at the time of registration using PayPal. You do not have to have a PayPal account in order to make payment. If you do not have a PayPal account, select "Pay with Debit or Credit Card" when prompted to login to PayPal. You may use a personal debit/credit card or a P-Card for payment. OKWHE does not accept checks or purchase orders.
Breakfast will be served beginning at 8:00 am and the opening session will start at 9:00 am. We are pleased to have two guest speakers this year. Ms. Jill Castilla, President and CEO of Citizens Bank of Edmond will kick off the conference and Dr. Allison Garrett, President of Emporia State University will be our luncheon keynote speaker. We hope to see you at the Fall Conference!! For questions about the conference, please contact Dr. Stephanie Beauchamp or Dr. Darla Fent-Kelly. For a copy of the agenda,
click here
.
PCard Users:
Download this document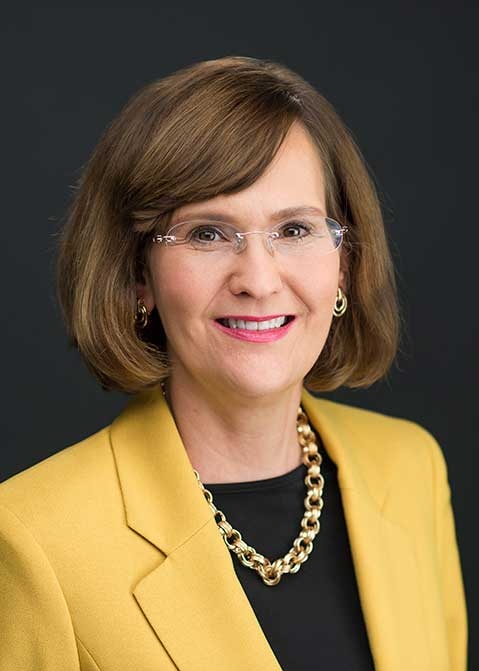 Dr. Allison Garrett is the 17th president of Emporia State University and began her tenure Jan. 4, 2016.

Garrett brings to Emporia State a wealth of experience in higher education, government and corporate America. She worked nearly four years as executive vice president at Abilene Christian University, five years as senior vice president for academic affairs at Oklahoma Christian University and three years as associate professor of law at Faulkner University.

Earlier she had spent 16 years as an attorney, two years as a U.S. Securities and Exchange Commission attorney, and 10 years with Wal-Mart Stores, Inc., where she rose from corporate counsel to vice president and general counsel of the corporate division.

Garrett earned a bachelor's degree in English from Oklahoma Christian University, followed by a juris doctorate from the University of Tulsa College of Law and a master of laws degree in securities regulation from Georgetown University Law Center.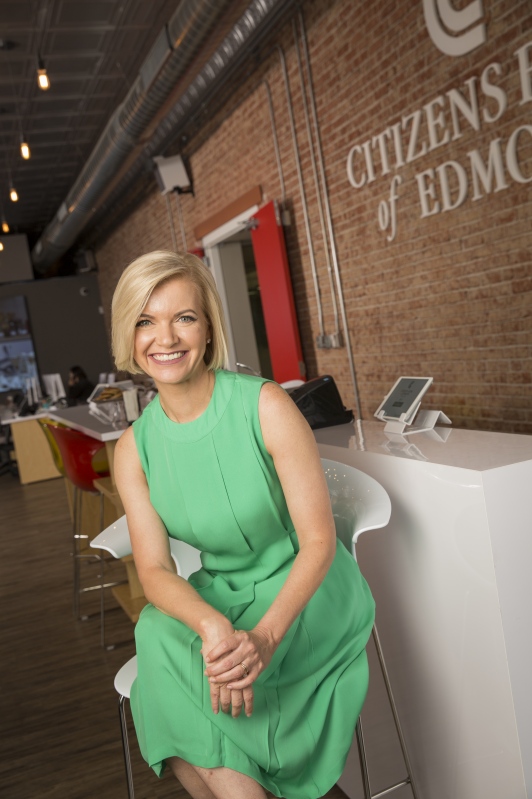 Jill Castilla leads Citizens Bank of Edmond as its President and CEO and as Chairwoman of its bank holding company.
As an industry leader and active community member, Jill serves on the Board of Directors of American Bankers Association, SMU's Southwest Graduate School of Banking, MetaFund, a community development financial institution, Edmond and Oklahoma City Chamber of Commerce and the YMCA of Greater Oklahoma City. She is the visionary behind "Heard on Hurd," Citizens Bank of Edmond's community building event that draws more than 25,000 attendees to the monthly bank celebration as well as Midtown Bank, the nation's first #unbank.
Jill has been named "Community Banker of the Year" by American Banker, "Most Innovative CEOs in Banking" by Bank Innovation, "Most Admired CEOs in Oklahoma" by The Journal Record, "Most Powerful Women in Banking-Women to Watch" by American Banker and "Business Leader of the Year" by Oklahoma Christian University.
Jill holds a Master's degree in economics from the University of Oklahoma, a Bachelor's degree in finance from Hawaii Pacific University, and is a graduate of the University of Wisconsin's Graduate School of Banking. She is an Army vet, an Army wife, and an Army mom.