Conference(s)
CANCELLED
OKWHE SPRING LUNCHEON
APRIL 3, 2020
CREATING AND SUPPORTING A HEALTHY WORKPLACE CULTURE
NOTE: If you register for the luncheon but are unable to attend, you may send another person in your place.
Join us for the OKWHE Spring 2020 Luncheon at the University of Oklahoma, Thurman J. White Forum Building, 11:00 am - 1:30 pm, featuring Jessica Rimmer, Ph.D.

Buffet Lunch Menu:
Home-style Crusted Chicken Breast / Bacon-Wrapped Meatloaf

Rolls and Butter

Tossed Salad / Caesar Salad

Oven-roasted Potatoes

Green Beans

Glazed Carrots

Chocolate Cloud Pie / Strawberry Cloud Pie
Dr. Rimmer's will present on "Leaders Define Culture" and

will discuss the relevant role that leaders play in helping shape organizational culture. Participants will be challenged to examine the way they lead and how they might empower institutional culture to propel success outcomes for students.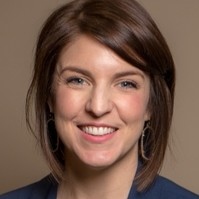 Jessica Rimmer, PhD, has worked in leadership development for over 15 years. As an executive leader, she has given oversight to strategic growth and culture initiatives that improve the engagement and energy of people within the workplace. Dr. Rimmer current serves as a Senior Consultant at GiANT Worldwide, a global content and leadership development company. GiANT works with global companies in a variety of industries. Clients include: Google, BMW, Leidos and the US military. Prior to GiANT, Dr. Rimmer served as an executive leader in Higher Education where she led initiatives that helped define and distinguish organizational culture through focusing on team performance, leadership development and customer experience. Both her experience and education bolster her ability to help companies analyze their needs and craft unique solutions to address business challenges.

Jessica received her Bachelor's degree from Oklahoma Baptist University. She went on to earn her Master's and doctorate in Higher Education Leadership from the University of Oklahoma.

Jessica has served as a speaker on topics such as strategic growth, cultural diversity, transformational leadership and personal success. She is passionate about helping people live with purpose and influence.

Jessica lives in Edmond with her husband Terry and their three children Myles (7), Maris (4), and Margot (1).

Deadline to register is 5 pm on March 27th.

Early-bird registration is $30 per person

and payment is due at the time of registration using PayPal. You do not have to have a PayPal account in order to make payment. If you do not have a PayPal account, select "Pay with Debit or Credit Card" when prompted to login to PayPal. You may use a personal debit/credit card or a P-Card for payment. OKWHE does not accept checks or purchase orders.